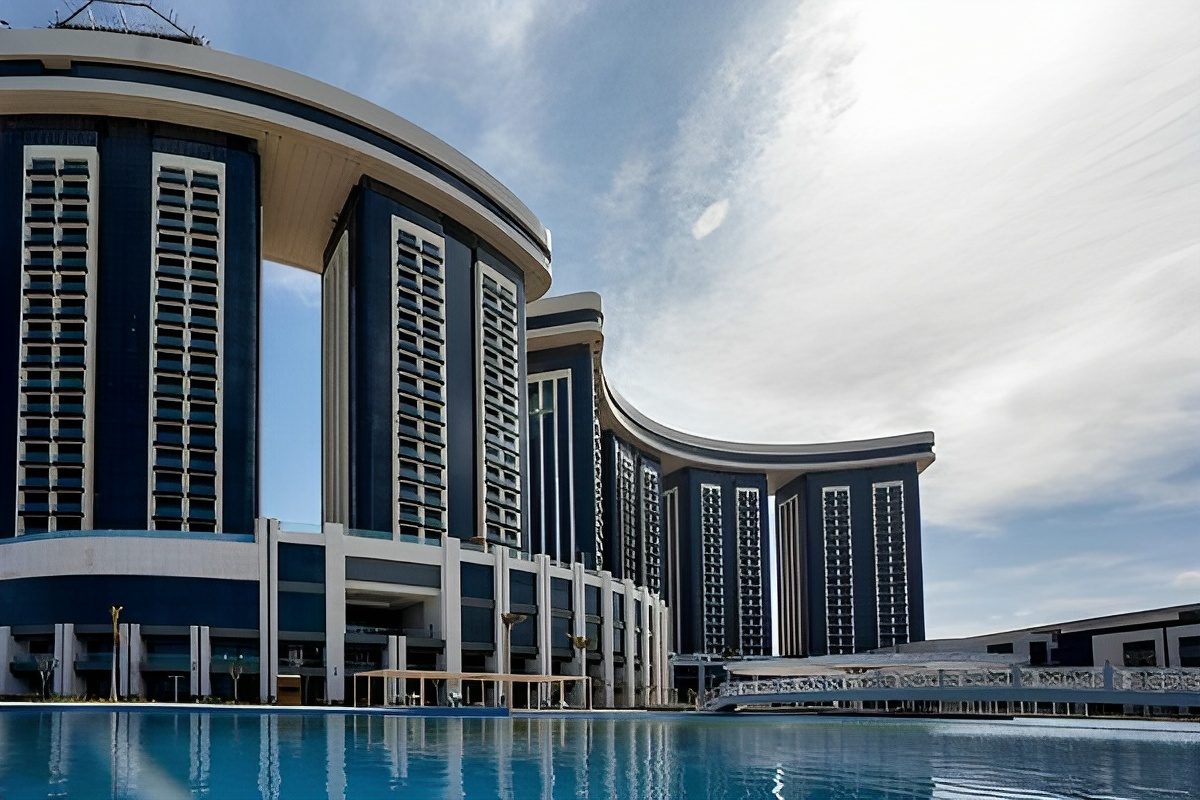 Egyptian Real Estate: A Golden Investment Opportunity in the Heart of North Africa
Egypt, renowned for its mesmerising pyramids, the River Nile, and millennia of history, is progressively emerging as an enticing hub for real estate investment. Parallel to its cultural and historical significance, Egypt's property market presents a myriad of opportunities for discerning investors. As with any venture in foreign lands, understanding the legislative framework governing these investments is crucial. Dive with us as we unravel the intricacies of the Egyptian real estate market and the associated legislation.
Foundations of the Egyptian Real Estate Market: Beyond Sand and Pyramids
Egypt's real estate sector is deeply rooted in its booming urbanisation, a young and growing population, and the state's ongoing mega-projects. This growth is intricately tied to legal frameworks that ensure transparency, protection, and clarity for both domestic and foreign investors.
Key Egyptian Legislations Governing Real Estate Investment:
Egyptian Civil Code (Law No. 131 of 1948): Serving as the cornerstone, it governs property rights, contracts, and obligations, thereby laying down the groundwork for real estate transactions.
Law No. 230 of 1996: Introduced to regularize and facilitate land registration, making property dealings more transparent and organized.
Real Estate Tax Law (Law No. 196 of 2008): It highlights tax obligations related to property ownership in Egypt, ensuring clarity in fiscal matters.
Investment Law (No. 72 of 2017): As mentioned above, this law provides an array of incentives and guarantees for investors. Crucially for our context, it outlines avenues through which real estate investments can lead to Egyptian Citizenship by Investment or Residency by Investment.
Why the Egyptian Real Estate Market is a Beacon for Investors:
Stability in Asset Value: Egyptian real estate, historically, has been resilient to economic downturns, maintaining a consistent appreciation rate.
Diverse Portfolio Options: From luxurious resorts along the Red Sea to modern urban developments in New Cairo, the market offers varied opportunities for different investor appetites.
Pathway to Citizenship & Residency: As the links above suggest, investing in Egyptian real estate opens doors to either permanent residency or even citizenship, a proposition that offers significant benefits.
Navigating the Egyptian Real Estate Labyrinth: A Guided Approach:
Initial Market Survey: Start with a comprehensive analysis, discerning market trends, key areas of interest, and potential pitfalls.
Financial Appraisal: Assess the monetary elements including the price trends, rental yields, and potential return on investments.
Legal Verification: Prioritize due diligence, ensuring the property is free from disputes, has clear titles, and aligns with all local legal stipulations.
Operational Insights: Understand the dynamics of property management, potential for rentals, and maintenance facets.
Competitive Analysis: Familiarize yourself with similar properties, their price brackets, and unique selling points.
LexBeacon: Lighting the Way in Egyptian Real Estate Investment:
In the vast expanse of the Egyptian real estate market, LexBeacon stands as a luminous guide.
Integrated Acumen: Beyond mere legal counsel, we offer end-to-end solutions, ensuring your real estate investments in Egypt are not only compliant but also lucrative.
Ongoing Partnership: The Egyptian legal milieu is constantly changing, and LexBeacon ensures you remain a step ahead. From regular legislative updates to investment insights, we've got you covered.
In Conclusion: Charting the Egyptian Property Seas with Precision:
Navigating the property market in Egypt, with its abundant prospects and intricate legalities, requires a seasoned companion. LexBeacon, as a distinguished name in Egyptian real estate investment consultancy, promises to be your steadfast ally. If the Egyptian real estate market is a treasure trove, let LexBeacon be your guiding star. Invest smart and reap the multifaceted rewards Egypt has to offer.
Subscribe to the LexBeacon Lighthouse
Sign up for the LexBeacon Lighthouse Newsletter: Stay informed on the latest trends in Citizenship and Residency by Investment.